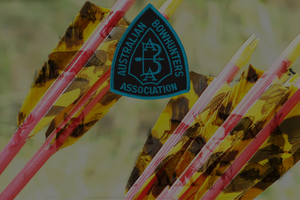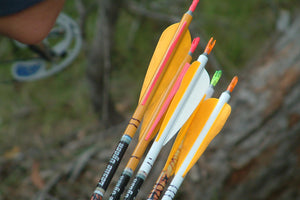 The Australian Bowhunters Association
Some Background
The Australian Bowhunters Association Inc. evolved from its founding organisation, The Trophy Bowhunters of Australia, in the late 1970s following a merging of the political and practising wings of organised bowhunting in Australia. Today, the Association is recognised as the national body representing bowhunters throughout Australia and, through its Sport Division, Field Archery Australia, is recognised as the body responsible for the development of the sport of field archery at all levels.
The Australian Bowhunters Association Inc. is affiliated with the International Field Archery Association (IFAA). It is through the organisation of the Association that bowhunting legislation is sponsored, competition ranges are standardised, consistent rules of the games are established, news and information is disseminated, and all phases of the Sport are co-ordinated.
The ABA Inc. stages field archery competition in the national games of field and 3D field archery, and the International games, from inter-club, Branch, State and National levels. ABA Inc also regulates bowhunting activities by members through a uniform Code of Ethics, Rules of Fair Chase, and a National Bowhunter Education Programme, maintaining the Australian Record Book of Bow-Shot Game.